Chocolates
Krispee Cups
Peanut Butter Cups
Chocolate covered Peanuts
Toasted Coconut
Chocolate Carmels
Chocolate Covered Peanuts
Marshmellow Cups
What you will Need to start
Chocolate discs (red, green, white and milk chocolate)
Wax paper
Double boiler
Candy liners
Rice Krispees
Peanut Butter
Confectionary sugar
Coconut
Pretzels
Salted Peanuts
Minature Marshmellows
Brach's Carmels
a few More Ideas
Dip Cookies in Chocolate
Raisins
Candy Canes
Maracino Cherries
Crushed Heath bars
After making first batch of candy, rinse pan in hot water before choclate gets hard on pan. Then start on the second batch of candy.
Never add water or milk to the chocolate. If it doesn't melt like it is supposed to, then just throw it out.
These make great Christmas gifts. Try wrapping them in Christmas colored saran wrap and tie closed with red and green ribbons.
Let your kids help you. It will be something they look forward to doing every year.
Make a tray of candy and homemade cookies, and drop them off to a Nursing home, soup kitchen or senior citizen center. They will love it, and it will give you a nice feeling.
Decorate your trays of cookies with the candies and pretzels.
Crush candy canes into small pieces and add to melted chocolate, then spoon into candy liners.
After the chocolate covered pretzels, and they have cooled on the wax paper, try drizzling red, green or white chocolate over top of them to give them color and a decorated look.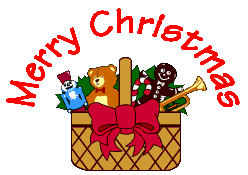 This candy is so easy to make. Start off by using the milk chocolate and white chocolate discs. Then use red and green discs to decorate them.
To get started, you will need to know which candy you want to make first.
Krispee Cups
Fill your double broiler with just an inch or two of water, put on the stove and let it heat to almost boiling, then turn down the heat.
Take a handful of chocolate discs and throw them in the pan (the top pan, Not the one with the water) Let them melt then add a few more. When all melted, add a few handfuls of rice krispees. Stir to make sure everything is coated. When its all covered in chocolate, spoon it out, into the candy liners. Dont fill to high. Set candy cups out of the way to cool.
All Candies are done the same way, except how the filling is prepared.
Fillings:
Peanut Butter Cups
To make the peanutbutter filling, mix some peanut butter and confectionary sugar together in a bowl. The sugar makes the peanutbutter easier to handle Melt your chocolates and spoon a small amount into the candy liners, then take a little of the peanutbutter mixture, roll into a ball, flatten a little, place in the center of the chocolate, and then spoon chocolate over to cover the peanut butter.
Marshmellow Cups
Melt your chocolate, then spoon a small amount into candy liners, then add a minature marshmellow and cover with chocolate.
Coconut
Coconut must be toasted in the oven first. Spread Coconut on a cookie sheet and bake at 350. Stir coconut as it starts to turn brown. Keep a good watch on the coconut so it doesn't burn. When all brown, stir in with melted chocolates, and spoon into candy liners.
Chocolate Covered Peanuts
Melt chocolate and add peanuts, stirring till peanuts are covered.
Chocolate Covered Pretzels
Melt Chocolate, and add a handful of pretzels, cover with chocolate, then using a fork, lift pretzels out, and tap fork lightly on edge of pan, to remove excess chocolate. Place pretzels on wax paper to cool.
Chocolate Caramels
Melt your chocolate, then taking a Brach's Caramel, slice into pieces, spoon a small amount of chocolate into candy liner, then add the slice of caramel. Cover with chocolate.